About Our Program
Through an intensive 36-month program, students will translate classroom mentoring into clinical training at our many clinical education sites in central Florida.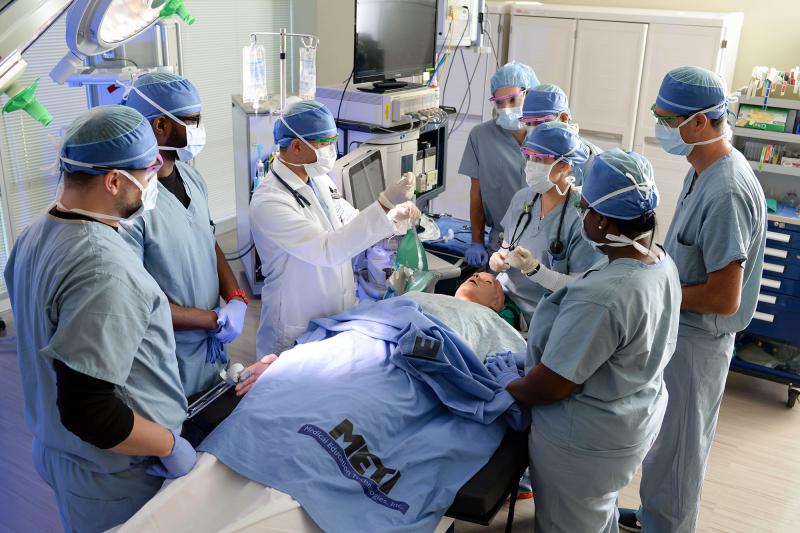 Be the Comfort Your Patients Need
Certified registered nurse anesthetists (CRNAs) navigate the complexity of modern nursing and collaborate with physicians to ensure patients are safe and secure during the most intensive procedures.
Graduates from our nurse anesthesia program take their well-earned doctoral degree and apply it to a variety of specialties, where they can showcase their talents and commitment to patients of any age. CRNAs practice in traditional hospital settings, alongside anesthesiologists and surgeons, as well as in outpatient settings, like dentist and cosmetic surgeon offices.
At AdventHealth University, we appreciate the tenacity needed to master the art of anesthesia administration. That's why we've designed a Nurse Anesthesia Program that's highly competitive, comprehensive and challenging. Over nine trimesters, our students train with leading experts, applying critical didactic teachings to hands-on clinical experience and research opportunities.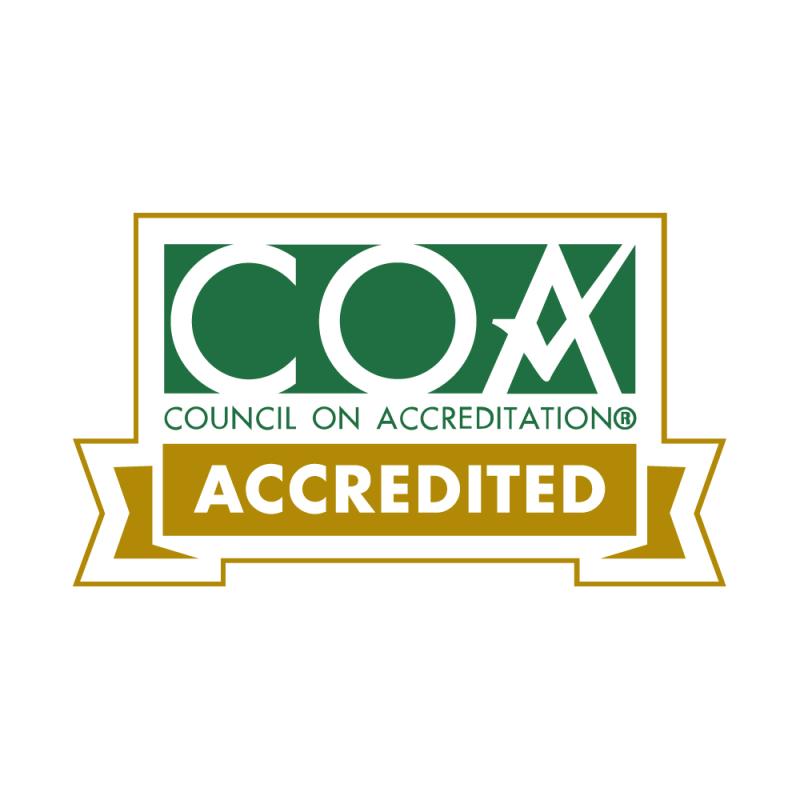 The Results are Clear
Program Outcomes
TheFinal MSNA cohort graduated 2019. The initial DNAP cohort graduated 2021.
| Measure | MSNA Class of 2019 | DNAP Class of 2021 | DNAP Class of 2022 |
| --- | --- | --- | --- |
| Cohort Attrition Rate | 11.1% | 10.3% | 13% |
| Cohort NCE 1st-Time Pass Rate (COA method 1) | 75.0% | 88.5% | 73% |
| National NCE 1st-Time Pass Rate | 84.3% | 84.1% | TBD |
| Cohort NCE Pass Rate (1st-time and  2nd-time within 60 days of program completion) (COA method 3) | 87.5% | 100% | 81% |
| National minimum annual NCE Pass Rate requirement (via at least 1 of the 3 methods) and Program threshold | 80% | 80% | 80% |
| Program annual NCE Pass Rate goal (via at least 1 of the 3 methods) | 90% | 90% | 90% |
| Employment Rate (within 6 months after program completion) | 87.5% | 100% | 92% |
Hands-On Learning. Real-World Environment.
Our state-of-the-art labs and simulation facilities allow your to master your skills in preparation for your clinical rotations.
4 items. To interact with these items, press Control-Option-Shift-Right Arrow. These items are in a slider. To advance slider forward, press Shift-Command-Right Arrow. To advance slider backward, press Shift-Command-Left Arrow.
Expand Image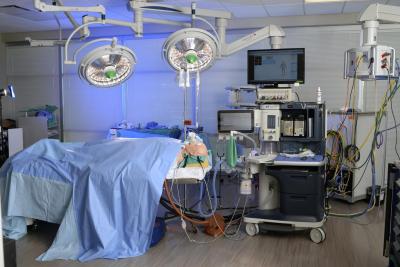 Expand Image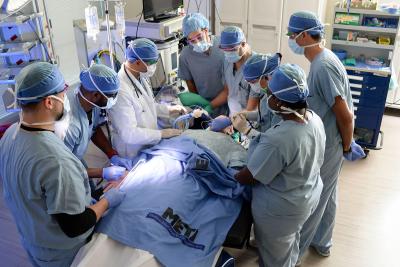 Expand Image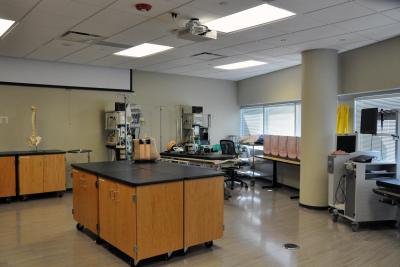 Expand Image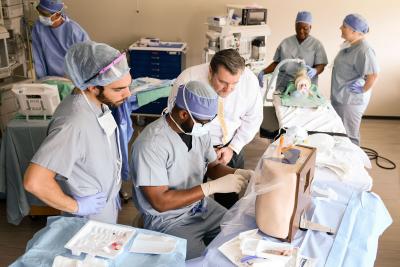 Be the Future of Nurse Anesthesia
A nurse provides knowledge and compassion for patients who need it, especially in scenarios where the future is uncertain. As a nurse anesthetist, you can be the expert that team members depend on to ensure patients are comfortable for procedures.

At AdventHealth University, we foster your commitment to clinical excellence and help you immerse yourself in the principles of Christ's healing ministry. Let us help you strive for the utmost in patient care. Start your application today.