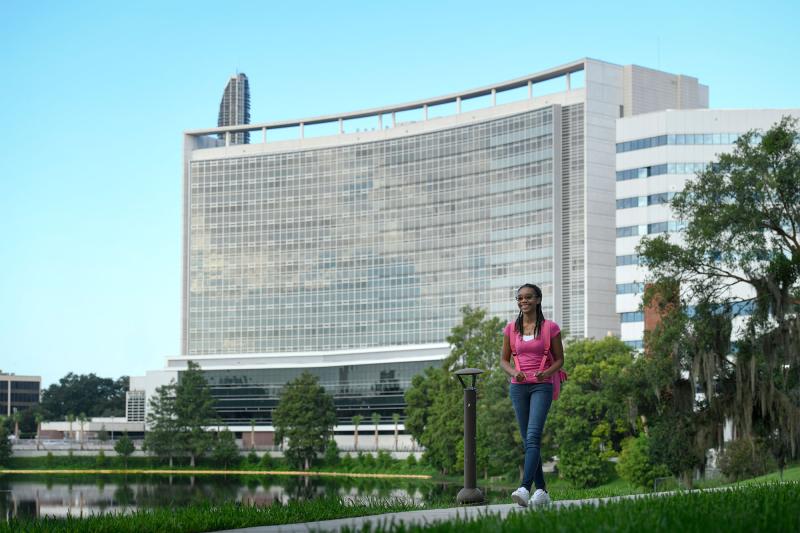 Uncommon Compassion
At AdventHealth University, we look for more than hardworking, studious individuals to join our programs. We seek out the movers, shakers and those that share our uncommon compassion and drive to do more with the gifts we've been given. These are principles that guide every aspect of our university.
Here, we're eager to welcome the next generation of students onto our campuses, whether we're meeting you in person or greeting you online. From the moment you step into the classroom or log onto the computer, you are part of something bigger at AdventHealth; you're part of a family that stretches across 45 hospital campuses in 9 different states and serves more than 5 million people each and every day.
Healers at Heart
At AdventHealth University – and at every AdventHealth location around the country – we share in the belief and power of whole-person care. As a student, faculty or alumni, you will also be encouraged to treat the body, mind and spirit. This passion comes from our long-seated belief that living the healing values of Christ are foundational in creating healthcare providers of uncommon compassion.
3 items. To interact with these items, press Control-Option-Shift-Right Arrow
Seventh-day Adventist Heritage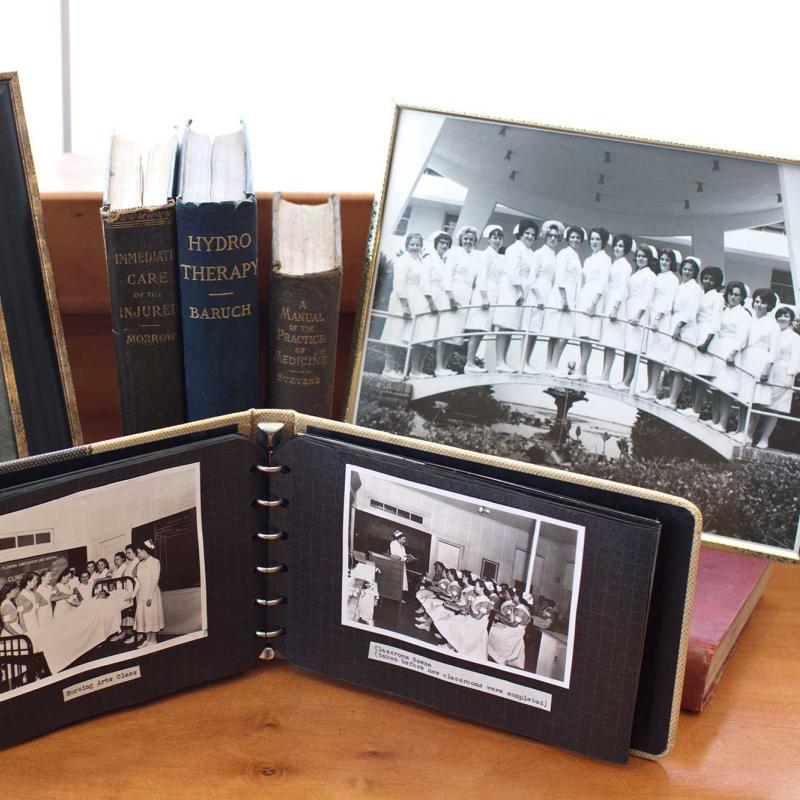 Upholding the Highest Standards
Our Accreditation
AdventHealth University is accredited by several leading higher education and healthcare accrediting bodies. We take our responsibility to educate and inspire the next generation of healthcare workers seriously and are dedicated to following compliance requirements to remain an accredited university known for educating passionate and successful professionals.
10 items. To interact with these items, press Control-Option-Shift-Right Arrow
Southern Association of Colleges and Schools Commission on Colleges (SACSCOC)

Accrediting Association of Seventh-day Adventist Schools, Colleges and Universities

Commission on Collegiate Nursing Education (CCNE)

Commission on Accreditation of Allied Health Education Programs (CAAHEP)

Joint Review Committee on Education in Radiologic Technology (JRCERT)

Accreditation Council for Occupational Therapy Education (ACOTE) of the American Occupational Therapy Association (AOTA)

Joint Review Committee on Educational Programs in Nuclear Medicine Technology (JRCNMT)

Council on Accreditation of Nurse Anesthesia Educational Programs (COA)

Accreditation Review Commission on Education for the Physician Assistant (ARC-PA)

Commission on Accreditation in Physical Therapy Education (CAPTE)
Ready to Learn More?
We're honored you're considering AdventHealth University for higher education. Discover what's possible at AHU.
5 items. To interact with these items, press Control-Option-Shift-Right Arrow
Get Started Today
Take the first step to achieving your dream career. Learn more about our degree programs and admission requirements and start your application process today.