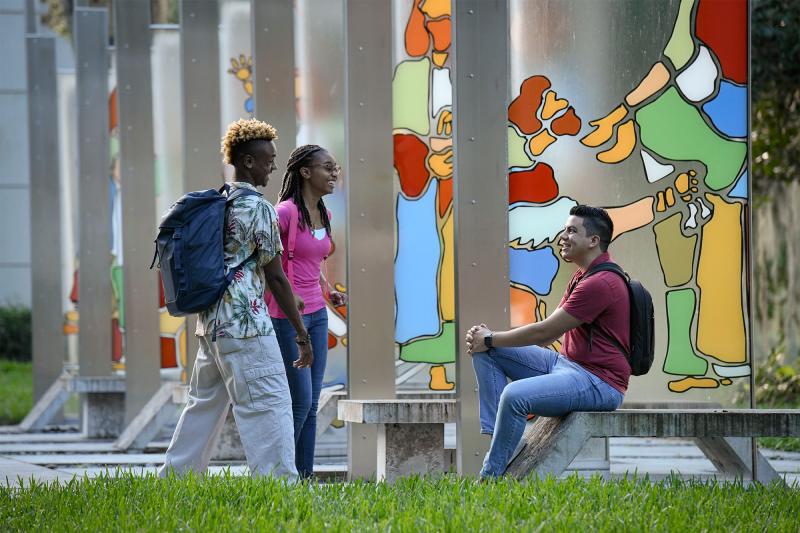 Why Give
Education equips a person for a life-time. We seek to educate compassionate and service-oriented healthcare professionals that are desperately needed in hospitals, clinics, and doctor's offices. You could enhance the learning community by contributing to a project or program. Your gift brings a student one step closer to making the future world a better place.
Our Supporters
In 2019, 930 supporters' generosity resulted in $1,049,085 that helped students succeed and made AHU a better learning community.  Learn more about the generous donors who have created endowed scholarships to help our students find success, and our foundation board who helps grow our university.
Annual Reports
The Annual Report highlights evidence of our alumni, faculty, friends, leaders, staff, and students living out our mission during the academic and fiscal year. We invite you to peruse the facts and figures, read stories of service and accomplishment and learn about achievements and activities that illustrate the University's core values of Nurture, Excellence, Spirituality and Stewardship.
Ways to Give
All gifts to AHU are handled by the AdventHealth Foundation Central Florida.
This arrangement conserves valuable resources while directing 100% of your gift toward the University project or program of your choosing.
9 items. To interact with these items, press Control-Option-Shift-Right Arrow
Online

You can choose to make a gift via our secure online giving page. The AdventHealth Foundation Central Florida accepts VISA, MasterCard, and American Express. Gifts can also be made by calling the AdventHealth Foundation Central Florida at Call407-303-2784.

By Check

Checks should be made payable to AdventHealth Foundation Central Florida, with a note AHUniversity, and mailed to:

Attn: Mary Greene
671 Winyah Drive
Orlando, FL 32803

Credit Card

The AdventHealth Foundation Central Florida accepts VISA, MasterCard, Discover and American Express.

Endowments

Create an enduring legacy by establishing an endowment. Endowments can be launched with cash, estate assets, planned gifts (annuities, charitable remainder trusts, etc.).

Annual Scholarships

Validate and reward a student by establishing an annual scholarship. A scholarship tells a student that someone thinks they are worth helping, and serves as an incentive for a student to study hard and be a high-achiever.

AHU Specialty Tag

Show your AdventHealth University pride with the AHU Specialty Florida Tag. $25 from every purchase goes toward AdventHealth University's Grace Fund, which exists to assist students through crises due to unforeseen loss of income, personal or family illness, or other financial hardships, allowing them to stay in school. You can buy the tag during your renewal period or any time throughout the year. Please visit your local tax collector/DMV office to purchase a tag.

More Ways to Give

Other creative gifts of assets can not only provide you with charitable deductions, but can also offer additional tax savings. These gifts can include bequests, income-generating gifts such as annuities, charitable lead trusts, and retirement plan benefits.

Please visit the AdventHealth Foundation Central Florida Planned Giving Website for other gift options and to learn more about leaving a legacy to your family and your community.
We can't make good on our mission without your continued support.