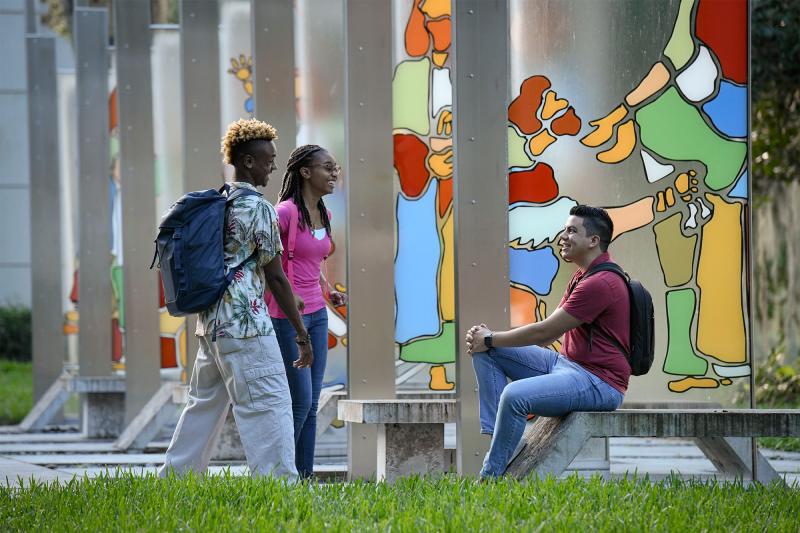 Answer the Calling
A job in healthcare is more than a career. It's a calling. Take the first step to making your dreams a reality by applying for one of AdventHealth University's competitive and engaging healthcare majors. Here, you'll find the information you need to complete your college admissions application to our university – including admission requirements for your specific program and answers to any questions you may have.
And, if you don't see the information you're looking for, please let us know. We're here to help you get started on the path you choose – and we'll be by your side every step of the way: From your first day of classes to helping you find the perfect place to start your career.
Find Your Path
Everyone's journey is a little different. Discover the best place to start based on what type of student you may be.
5 items. To interact with these items, press Control-Option-Shift-Right Arrow
Undergraduate Students

Whether you're coming from high school or transferring from another college, discover the steps you'll need to take to apply to AHU as an undergraduate student.

Graduate Students

We offer competitive master's and doctorate programs to help launch your career.

Online Students

Achieve your career goals wherever you live with engaging and thoughtful online programs.

International Students

Students from across the globe choose AHU as their college of choice . Discover how we're here to welcome you and help you feel comfortable.

Post-Baccalaureate Students

If you've earned a bachelors degree and have your sights set on a graduate program but are missing a few prerequisites, we've got you covered.
Application Deadlines
We can't wait to see you on campus or in one of our online classrooms. The first step for all on-campus undergraduate students is to be admitted for General Studies at AHU before applying to the undergraduate degree program of your choice.
Here are a few dates you'll want to keep in mind for our college admissions process. This is when you'll need to apply to start the following term.
Undergraduate General Studies Admission Deadlines
Fall Trimester: July 1
Spring Trimester: November 1
Summer Trimester: March 1
Program Admission Deadlines
Your undergraduate or graduate degree program also has specific deadlines. Be sure to check your program page for admission deadlines and information.
Additional important dates for AdventHealth University can also be found in our Academic Calendar.
Our Admission Specialists Are Here For You
7 items. To interact with these items, press Control-Option-Shift-Right Arrow. These items are in a slider. To advance slider forward, press Shift-Command-Right Arrow. To advance slider backward, press Shift-Command-Left Arrow.
Where Everyone Is Welcome
At AdventHealth University, we believe that all students have the right to a fair and high-quality education that does not discriminate.
Non-Discrimination Policy
AdventHealth University maintains a policy of equal education opportunity for all applicants without regard to sex, race, age, marital status, disability, sexual orientation, color, or national or ethnic origin. AdventHealth University does not discriminate in its educational or admission policies, financial affairs, employment programs, student life, or services in any University- administered program.
Get to Know More About Us
Let's Get Started Together.
4 items. To interact with these items, press Control-Option-Shift-Right Arrow
Ready to Begin?
We can't wait to learn more about you and watch you succeed in the classroom, in clinics and in our state-of-art labs. Start you application today.