Online continuing education courses are available for our clinical preceptors and Centura Health associates.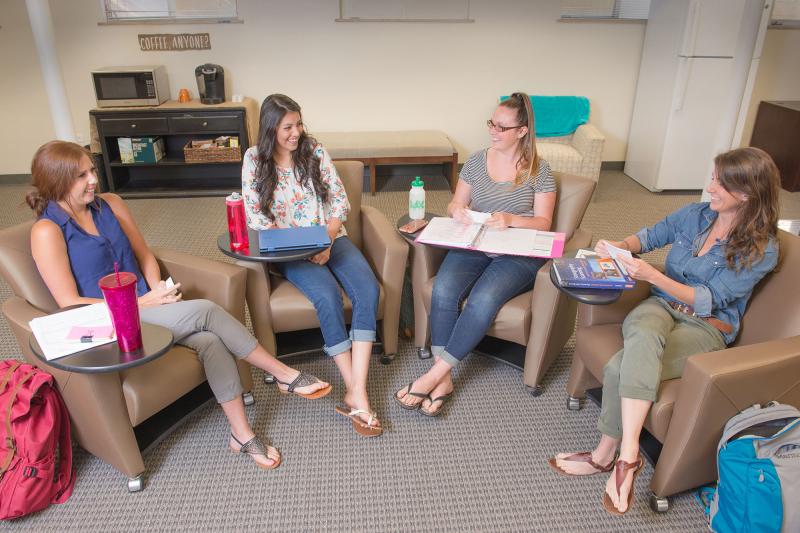 Outstanding Education for Compassionate Careers
At AdventHealth University Denver, we believe that all students excel through hands-on learning, and personal relationships with experienced faculty. Denver students are also often given the opportunity to connect with our Orlando campus through regular video conferencing between classes and students. And no matter where you are, you can take advantage of our free, online and on-site tutoring with your instructors.
In addition to outstanding classroom learning, you'll also have the opportunity to put your new skills to the test in safe, supportive, hands-on clinics and state-of-the-art labs. AHU Denver students receive their clinical education within the Centura Health System, with Porter Adventist Hospital conveniently located right next door to our location. This proven approach to healthcare education has allowed our graduates to achieve higher than average pass rates on licensure exams. Even better, nearly 70% of our graduates have been hired by Centura Health upon graduating.
3 items. To interact with these items, press Control-Option-Shift-Right Arrow. These items are in a slider. To advance slider forward, press Shift-Command-Right Arrow. To advance slider backward, press Shift-Command-Left Arrow.
Our Location
AdventHealth University Denver
Located next to AdventHealth Porter
Let's Get Started Together
Take the first step to achieving your dream career. Learn more about our programs and start your application today.