Learn How to Put Your Passion to Use
Physical therapy doctorate students bring their undergraduate learnings to our program, where they expand their understanding of wellness and advance research.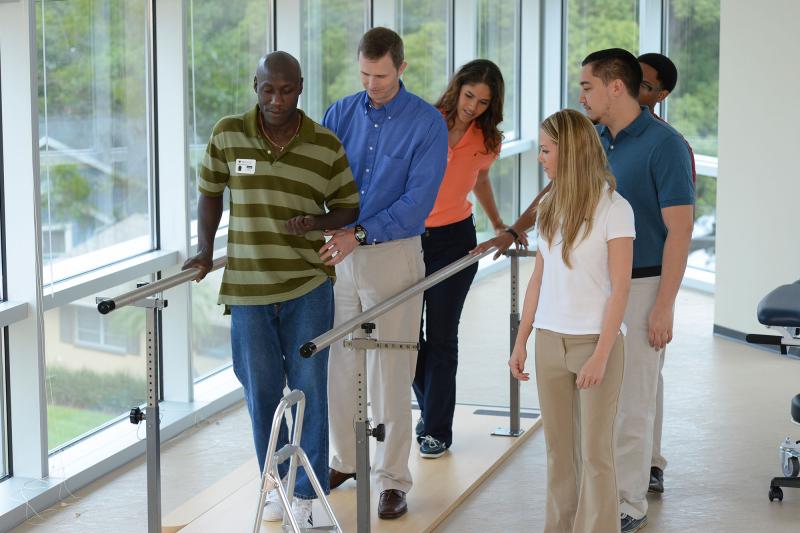 Your Career. Their Care.
True physical therapists need more than just knowledge of rehabilitation. They need compassion, patience and a desire to help patients succeed — whether they've had an intensive surgery, a developing medical condition that impacted their body control or an injury. Some days patients will perform well. Some days not. A physical therapist must support their patient every step of the way.
Because of the wide range of needs and the ever-growing demand for physical therapy, where you practice really is up to you . Physical therapists work in hospitals, nursing homes, schools, sports and fitness facilities, even work settings.
At AdventHealth University, you'll have the opportunity to test your skills in hands-on training, alongside experienced faculty members who will oversee research you'll conduct. Your work will be published and presented, and you will share your dedication to whole-person healing in our Global Learning Experience.
Our Mission and Vision
Program Mission
Consistent with the values of AHU, the program prepares Doctors of Physical Therapy who promote holistic, person-centered care and wellness through evidence-based practice, leadership, life-long learning, scholarship, and service to local and global communities.
Vision Statement
As valued experts in movement and rehabilitation science, graduates will be the primary professional for movement optimization, health promotion, and prevention.
Hands-On Learning. Real-World Environment.
Our doctorate of physical therapy students experience real patient scenarios and learn how to master equipment in our three laboratories dedicated to physical therapy. Our laboratories are spacious, so students can learn functional movement and make the transition from lecture hall to hands-on training. See at how we make learning engaging.
8 items. To interact with these items, press Control-Option-Shift-Right Arrow. These items are in a slider. To advance slider forward, press Shift-Command-Right Arrow. To advance slider backward, press Shift-Command-Left Arrow.
Expand Image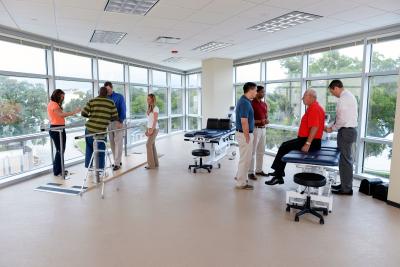 Expand Image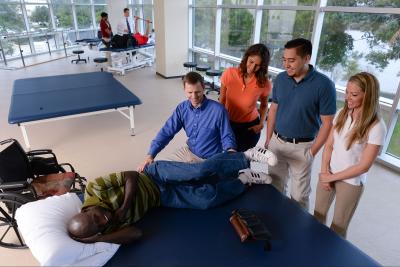 Expand Image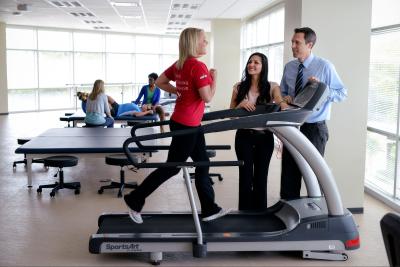 Expand Image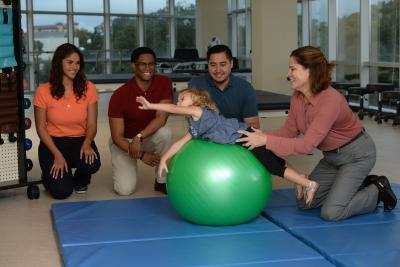 Expand Image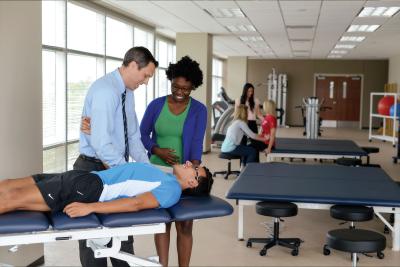 Expand Image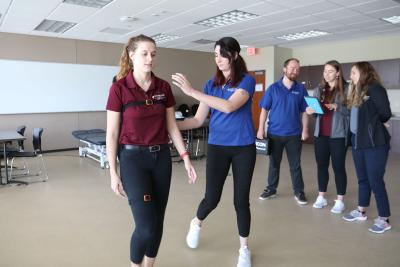 Expand Image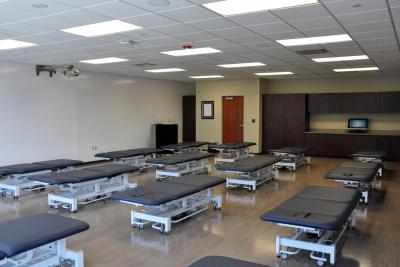 Expand Image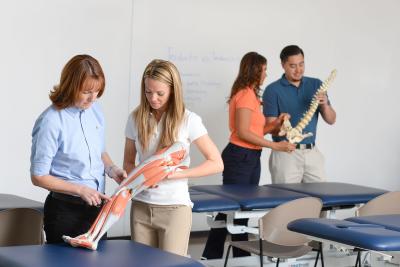 Join Us and Learn to Help Patients Feel Whole
As you work toward your doctor of physical therapy degree, you'll develop skills, make connections and learn to approach your care with the uncommon compassion demonstrated by Christ. In the AdventHealth University Doctor of Physical Therapy program, your experiences will provide you with the training to confront any challenge you may face in your career of service. Get started on your application today.