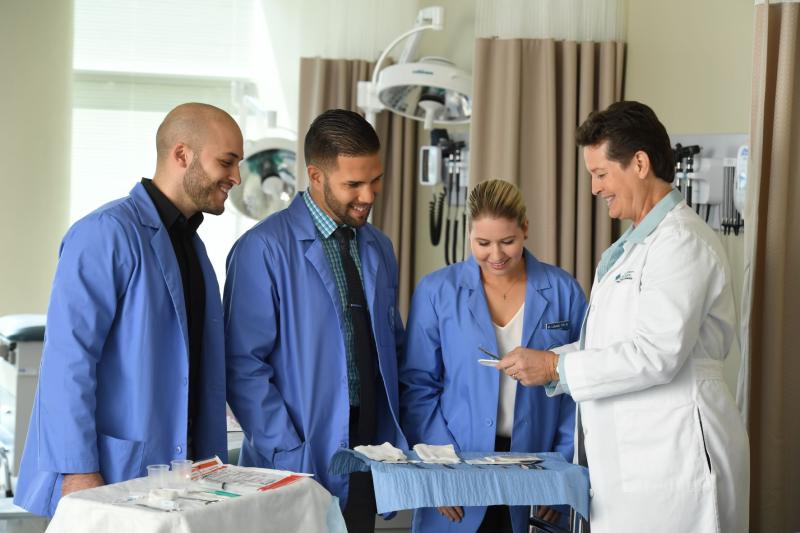 Your Career
As the healthcare field continues its expansion as one of the fastest growing industries in the U.S., the need for visionary leaders in the field becomes more apparent. Learning to think strategically and innovatively, and anticipating future trends, will allow you to offer the type of leadership the healthcare field needs.
How an Online MHA-SI Can Help Advance Your Career
During the course of your online MHA program, you'll learn to apply modern concepts to help affect positive change and growth in several healthcare settings. The program's courses closely examine the framework of the health system from a strategic and mission-based perspective. Topics covered include how to manage budgets and complete HR reports. AHU Online has partnered with a number of employers, including the AdventHealth Orlando Innovation Lab, GE, AstraZeneca, and Guidewell in the development of our MHA program. We are also connected to the 378 healthcare facilities that make up AdventHealth. Graduates of the online MHA-SI program can:
Adopt new technology and create space for innovation.
Improve delivery of health services.
Provide strategic leadership in different health settings.
Promote a healthier society by addressing population health issues.
Form effective strategy that fuels positive change.
If you are ready to advance your career, learn more about AHU's online MHA program today:
Contact an Admissions Coordinator today for more information