Get Started with Your Entry-level Masters
Our occupational therapy masters degree prepares students to enter the field by integrating didactic coursework and fieldwork experiences with clients in each trimester.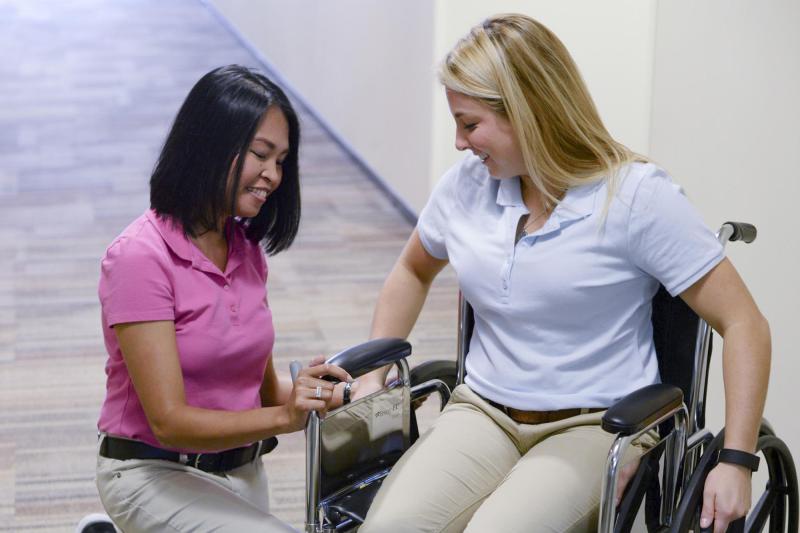 Overcoming Daily Obstacles to Feel Whole
Occupational therapists are resourceful and compassionate health professionals, who develop and implement thoughtful therapy programs for people who struggle with functioning and daily activities. As an occupational therapist, you will work directly with clients, helping them overcome challenges that result from injury, illness or natural delay.
Your Master in Occupational Therapy demonstrates your commitment to clients and gives you the training needed to excel, no matter where you practice. Occupational therapists work in hospitals, rehabilitation centers and nursing homes. Some meet clients in their homes. Where you'll work depends on your interests and education. You may choose to continue your training and focus on a specialty like hand therapy. However ,you intend to share your ministry, know that you will get the training and personal attention for your ambitions right here.
At AdventHealth University, occupational therapy master students participate in classroom instruction that encourages whole-person healing, challenging students to develop therapy skills that tend to the physical, emotional and spiritual needs of clients.
AHU in the News
AHU's Hope Clinic
Our students have the opportunity to participate in occupational therapy services being provided at AHU's Hope Clinic. Learn more about the Hope Clinic in WESH 2 News' CommUNITY Champion segment.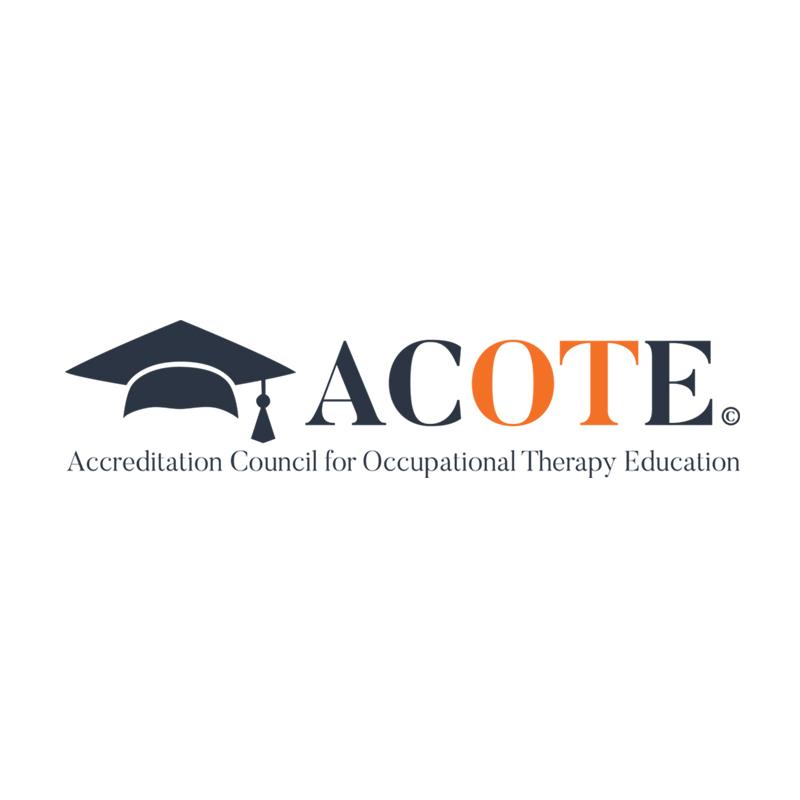 The Results are Clear
Program Outcomes
The total number of graduates from AdventHealth University's Master of Occupational Therapy (MOT) program during the 4-year period of 2019-2022 was 116, with an overall graduation rate of 94%. Our MOT graduates continue to have a 100% pass rate on the NBCOT exam. Details are available in AHU's Performance report at the NBCOT website.
| Graduation Year | Students Entering/Graduating | Graduation Rate |
| --- | --- | --- |
| 2019 | 33/33 | 100% |
| 2020* | 30/25 | 83% |
| 2021 | 33/32 | 95% |
| 2022 | 28/26 | 93% |
| TOTAL | 124/116 | 94% |
*Class of 2020 was delayed in graduation by 1 trimester due to pandemic.
NBCOT - Test Score Pass Rates Report
Take the First Step Toward Your
Occupational Therapist Career
Your Master of Occupational Therapy from AdventHealth University will teach you clinical techniques and help you foster your own relationship with Christ, so you can demonstrate your healing ministry to each client you engage. Take the first step in securing your master degree in occupational therapy by applying now. We look forward to learning about you and why you want to help occupational therapy clients feel whole.