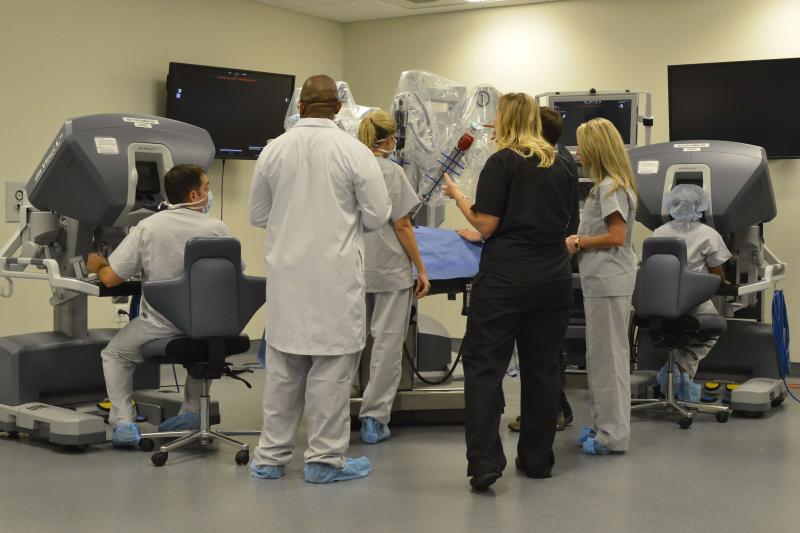 Your Career
Obtaining a Master of Science in Robotic Surgery provides physicians with the robotic training and education needed to enhance surgical knowledge, research and techniques related to robotic surgery and robotic surgery skill acquisition.
How an Online Master of Science in Robotic Surgery Can Benefit Your Career
The enriched, concise program provides key features to focus on skills needed to safely utilize the robotic platform. Graduates of the Master of Science in Robotic Surgery program will obtain knowledge, skill and core competencies in:
Strategic leadership
Innovation in the health care system
Information systems and healthcare informatics
Mission-focused course work
If you're ready to advance your career, learn more about AHU's online master of science program today:
Apply to Begin Your MS in Robotics Surgery
Contact an Admissions Coordinator today for more information.