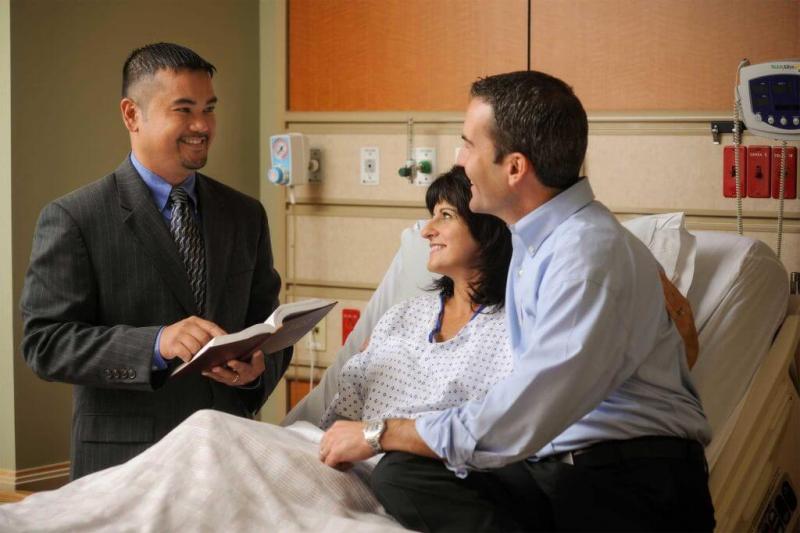 Your Career
Chaplains provide spiritual guidance to medical patients and their families, as well as facility staff members, of various faiths and religious belief systems. Of the almost 50,000 clergy employed in the US, 28% of them serve in hospitals, home health organizations, and skilled nursing facilities. The Bureau of Labor and Statistics predicts the number of hospital chaplains will rise 16% through 2026, which is much faster than the average national job growth rate.
How an Online MS in Spiritual Care Can Help Advance Your Career
The innovative MS in Spiritual Care provides those in pursuit of chaplaincy an alternative to the traditional requirement of a Master of Divinity. By pursuing a degree focused on spiritual care in healthcare settings, graduates receive a targeted education in the ministry of whole person care. Backed by AdventHealth, a national healthcare organization with over 30 years of Clinical Pastoral Education (CPE) experience, students will experience a modern approach to chaplaincy training designed to challenge and expand upon their world view.  Graduates of the Online MS in Spiritual Care program will:
Expand their cultural and ethical knowledge in healthcare
Conduct research and evidence-based practice
Gain knowledge of a wide range of religion and belief systems
Provide interdisciplinary spiritual guidance
If you are ready to advance your career, learn more about AHU's online MSSC program today:
Apply to Begin Your MS in Spiritual Care
Contact an Admissions Coordinator today for more information.