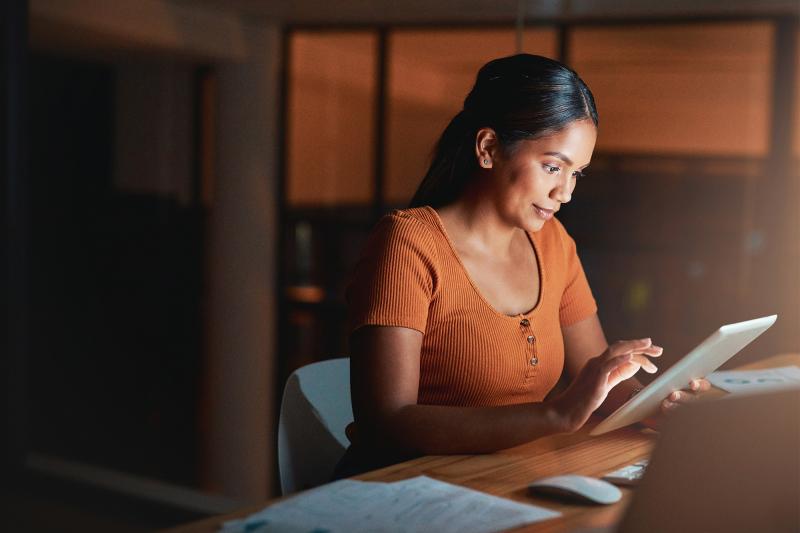 Program Admission Requirements
AHU Online and Stetson University make it easy to get started on your MHA/MBA Dual Degree. No GRE or GMAT scores are required. If you are preparing for a leadership career in healthcare, we invite you to apply today.
Admission requirements for the online MHA/MBA Dual Degree begin with completion of the online application.  Students must submit the following:
Official transcripts from all colleges attended
Resume/CV
Essay/goal statement
2 letters of recommendation
Minimum 3.0 GPA
Transfer Credits
Transfer credits are not done automatically for graduate-level courses. If you feel you have completed a course that is equivalent, you will be required to submit a course syllabus for each course. Courses to be considered must be taken within the previous 5 years from a regionally accredited institution, and you must have earned a "B" or better in the course.
All requests must be approved by the respective department chair. An Admissions Coordinator can answer any additional questions you have about transferring credits.
Financial Information
Visit AHU's Tuition page to learn more about tuition costs and fees.  Visit Stetson's tuition and fees page to learn more about their tuition costs and fees..
A variety of financial aid options, including local, national, and AHU scholarships, are available.
We encourage you to reach out to your current employer to learn if they offer tuition assistance.  AdventHealth employees can find information on tuition assistance HERE.
AHU is committed to helping our students succeed from the very start. To learn more about how to apply for the MHA/MBA program, contact us now.