The Foundation for Whole-Person Care
Our program connects students with seasoned physician assistant instructors, who help translate classroom foundation into real patient care.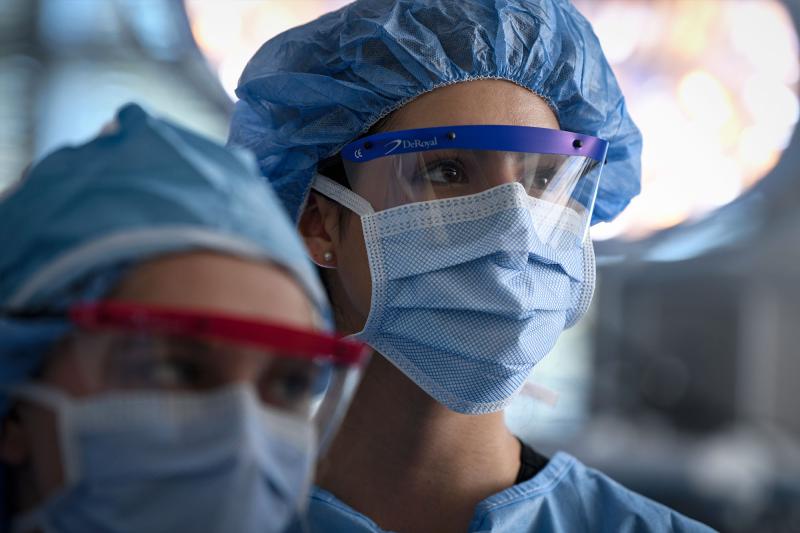 Bring Healing to Where You Work
Physician assistants are trusted and knowledgeable health professionals, who bring clinical expertise to patients across medical specialties. They are committed to patients and demonstrate invaluable support for physicians.
Graduates from physician assistant studies can take their talents to any area of medicine they choose. Physician assistants practice in hospitals, working in emergency rooms and specialty clinics. They showcase their skills in medical spas, providing aesthetic care. Others partner with a family practice physician, where the physician assistant acts as a problem-solver and trusted companion, seeing patients for a wide range of needs.
Our physician assistant students undergo extensive training that solidifies their understanding of medicine and teaches them to extend the healing ministry of Christ throughout their care. At AdventHealth University, physician assistant students learn care that heals the whole person. Students participate in a robust curriculum that puts them in direct contact with real patients, under the tutelage of physicians and physician assistant instructors.
High Standards for Excellence
Our Accreditation
The Accreditation Review Commission on Education for the Physician Assistant, Inc. (ARC-PA) has granted Accreditation-Continued status to the AdventHealth University Physician Assistant Program sponsored by AdventHealth University. Accreditation- Continued is an accreditation status granted when a currently accredited program is in compliance with the ARC-PA Standards.
Accreditation remains in effect until the program closes or withdraws from the accreditation process or until accreditation is withdrawn for failure to comply with the Standards. The approximate date for the next validation review of the program by the ARC-PA will be June 2029. The review date is contingent upon continued compliance with the Accreditation Standards and ARC-PA policy.
The program's accreditation history can be viewed on the ARC-PA website at http://www.arc-pa.org/accreditation-history-adventhealth-university/.
Hands-On Learning. Real-World Environment.
Intimate class sizes allow our instructors to give personal attention that helps students get the most from their education. Your environment matters. That's why students will train in our simulation labs and our physician assistant laboratory, a learning area designed after real patient examination bays. Here, students learn to master equipment, as well as hone in on their bedside manner.
5 items. To interact with these items, press Control-Option-Shift-Right Arrow. These items are in a slider. To advance slider forward, press Shift-Command-Right Arrow. To advance slider backward, press Shift-Command-Left Arrow.
Expand Image
Expand Image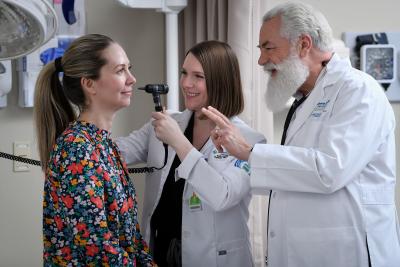 Expand Image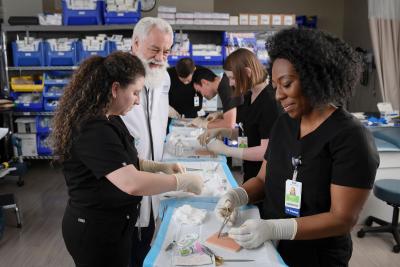 Expand Image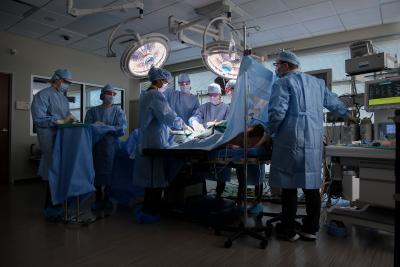 Expand Image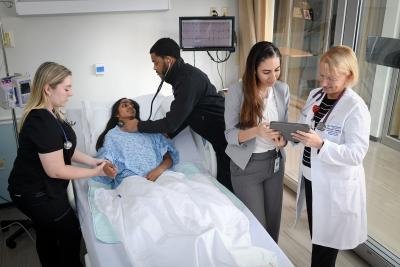 Start Your Application Today
A career as a physician assistant leads to a life of rewarding experiences and endless opportunities to make real impact in the lives of patients. If you have the drive to help patients feel whole, we want to hear from you. Review our admission requirements and begin work on your application, so you can show us how a Master of Science in Physician Assistant studies can prepare you for a rewarding career as a physician assistant.