Come see all AHU has to offer at our Summer Open House on June 14, 5 to 8 pm EDT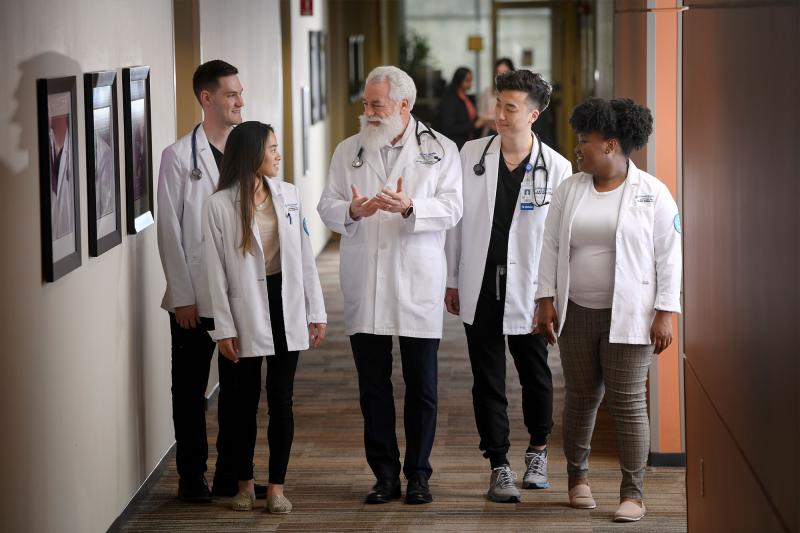 We Mold Critical Thinkers and Caring Leaders
Physician assistant education goes beyond the textbooks and arithmetic. Our curriculum prepares graduates for handling real-world situations with a human touch while upholding the highest professional standards. The Physician Assistant Studies Program curriculum at AdventHealth University is specifically designed to meet requirements and standards set by the ARC-PA for completion of a physician assistant program. Our program is 27 months long, consisting of 63 trimester hours of didactic education and 44 trimester hours of clinical education.
2023-2024 Physician Assistant Program Policy Manual, ARC-PA 5th Edition Standards
Course Info and Curriculum Sequence
Course descriptions, curriculum sequence, complete curriculum requirements,  and other detailed curriculum information can be found in our Academic Catalog.