Come see all AHU has to offer at our Summer Open House on June 14, 5 to 8 pm EDT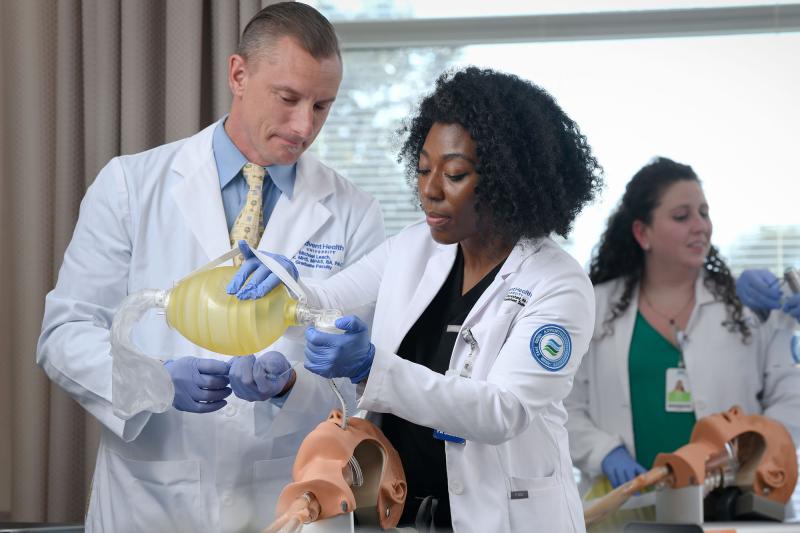 Realize Your Dreams.
Apply Today.
We take great pride in the rigor of our curriculum and our students' thirst for success. Setting the bar high in our program admissions requirements helps maintain those standards from the beginning. In your application, we look at the big picture. We try to understand what you have accomplished already, where you would like to go, and how we might get you there. That's why we ask physician assistant studies candidates to submit a variety of materials. Gather your materials and submit your application, so your journey toward a Master of Science in Physician Assistant Studies can begin.
Quick Facts:
Program Application Deadline: November 1
Program Start: Summer Trimester
Program Cohort Size: 30 students
Class of 2025 Average Accepted GPA: 3.52
Program Diversity Statement
The AdventHealth University Physician Assistant program is a graduate program awarding a Master of Science in Physician Assistant Studies (MSPAS). Our program is committed to diversity in the student body and in the physician assistant workforce. We encourage persons from all socioeconomic, racial/ethnic, and religious backgrounds to apply.
Applying to the Physician Assistant Program
16 items. To interact with these items, press Control-Option-Shift-Right Arrow
Submit Application through CASPA

International Medical Graduates

Policy on Pass/Fail Grades

Bachelor's Degree Requirements

Standardized Test Requirements

Prerequisites and Undergraduate Credit Hours

Letters of Recommendation
---
Additional Enrollment Requirements
Applicants who are accepted into the program must also meet the following requirements in order to matriculate.
5 items. To interact with these items, press Control-Option-Shift-Right Arrow
Immunizations and Verification Requirements
Admission Deferrals
The AdventHealth University PA program does not routinely consider requests for deferred admission. Students who have accepted a seat in the incoming class and paid their deposit may petition the admissions committee for a deferral should they be faced with a life event that will preclude them from matriculating as scheduled. Requests for deferred admission should be made in writing to the program's admissions committee at PA.info@ahu.edu. Students should be detailed in their requests and fully explain the reason(s) why they will be unable to matriculate with their appointed class. Decisions are made by the admissions committee on a case-by-case basis and are not subject to appeal. Deferral decisions are routinely processed within two weeks of receipt of a written request.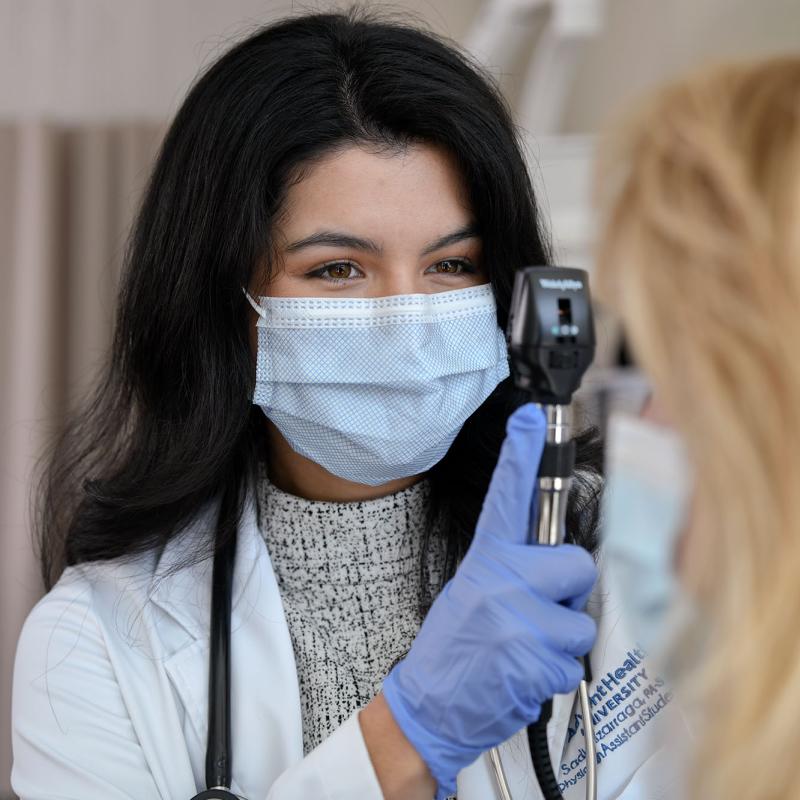 Apply Today
Take the first step toward a rewarding career as a physician assistant.  Visit CASPA to begin the application process.