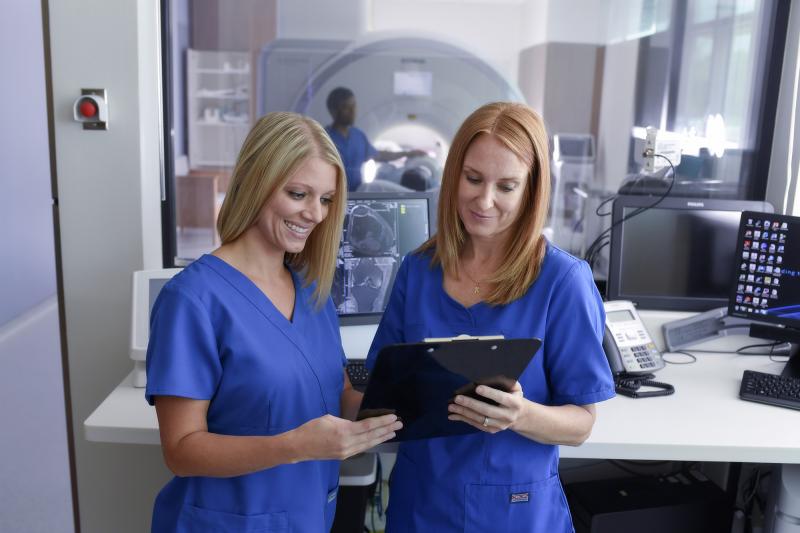 MRI Tech Certification on Your Time
At an AHU Online student, you'll learn the intricacies of readings and how to work with radiologists and other team members — all so you can be a source of comfort for patients, especially when what you see is troubling. We can help you spot cancer using pathologic imaging or analyze blood vessels noninvasively with magnetic resonance angiography (MRA). All from the comfort of home.
Here, you'll master the skills required for your MRI certification, including MRI safety, data acquisition and parameter selection. But we encourage you to develop additional skills that make you stand out among other MRI techs.
But clinical skills aren't all you need to be an exceptional MRI technologist. You need to demonstrate compassion, which is why our courses are designed to help you understand the art of whole-person healing.
Our online MRI courses will allow you to maintain your current work schedule, all while gaining the resources you need to make an impact as a wholistic healer in your community. They are also approved by the American Registry of Radiologic Technologists (ARRT).
| Course Number | Course Title | Credits |
| --- | --- | --- |
| RADS 381 | Physics and Instrumentation of MRI | 3 Credits |
| RADS 382 | MRI Imaging Procedures | 3 Credits |
| RADS 383 | MRI Pathology and Case Studies | 3 Credits |
| RADS 430 | Advanced Procedures and Technology in MRI | 3 Credits |
Start Your MRI Certification
Take the first step by starting your admissions application, or request more information to connect with our Admissions Counselors.