About Our Program
Our diagnostic medical sonography program is led by experienced and compassionate sonographers across disciplines, each dedicated to nurturing your skills, talents and career.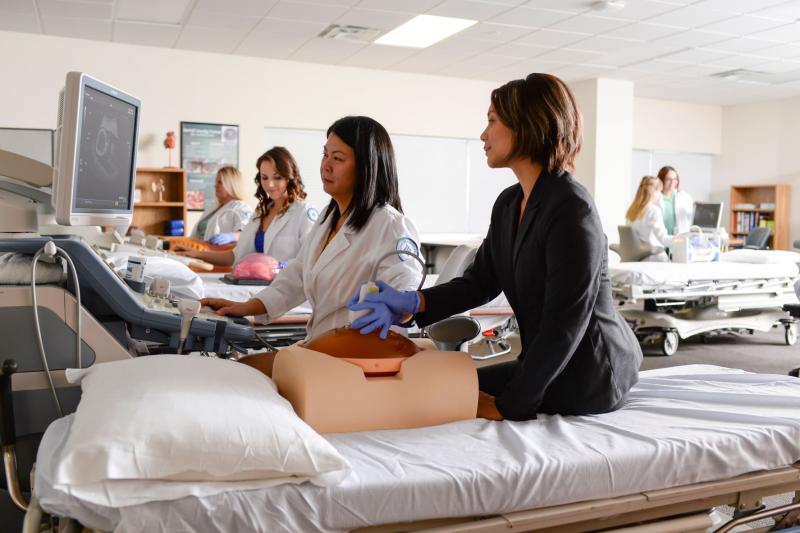 Launch Your Sonography Career
As a sonographer, you'll have the chance to interact with patients and find the clarity and answers they – and their loved ones and care team – are looking for. Best of all, this robust field offers positions in just about every healthcare setting, including the hospital, physicians' offices and specialty clinics. So, you can find the field that inspires you.
You'll also use some of the latest tools and technologies available. Whether you're easing concerns about a patient's troubling symptoms or capturing the information care teams need to chart a course forward, you'll be an important part of everyone's journey to whole health.
We'll stay by your side throughout your education to help you prepare for the career you want. In fact, you'll have several options once you've earned your associate degree and passed the national examination. You can start your career, you can continue with our online program for Bachelor of Science in Imaging Sciences, or you can do both on a schedule that works best for you.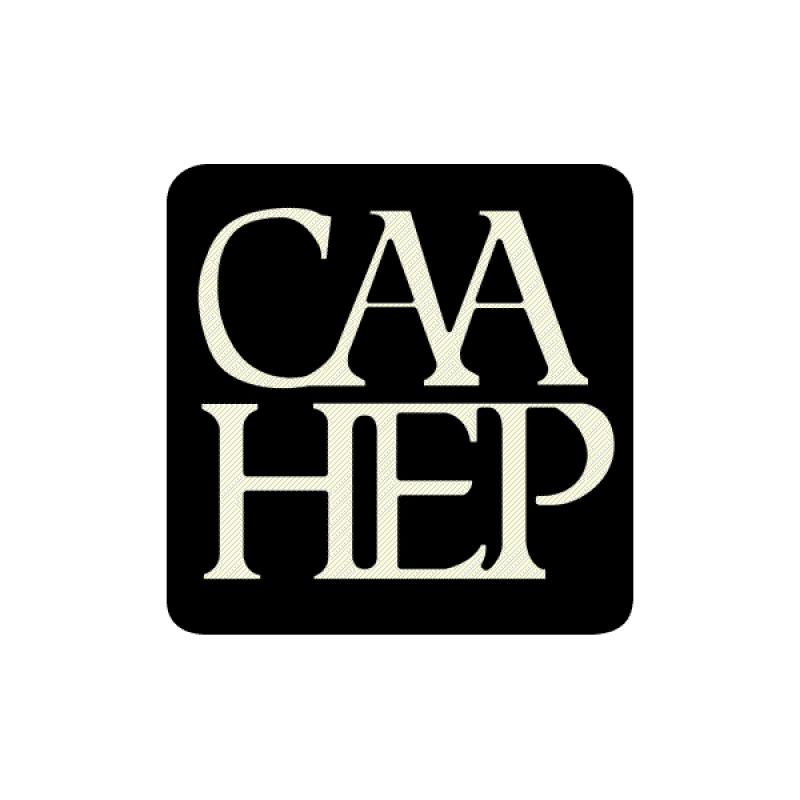 Hands-On Learning. Real-World Environment.
From phantoms that mimic human anatomy, to a variety of ergonomic ultrasound machines, our sonography labs in Orlando and Denver include all the equipment and accessories necessary to master your skills in preparation for your clinical rotations.  
4 items. To interact with these items, press Control-Option-Shift-Right Arrow. These items are in a slider. To advance slider forward, press Shift-Command-Right Arrow. To advance slider backward, press Shift-Command-Left Arrow.
Expand Image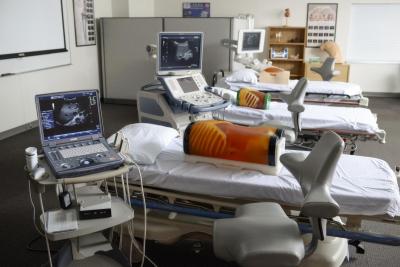 Expand Image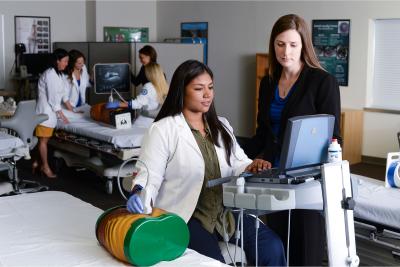 Expand Image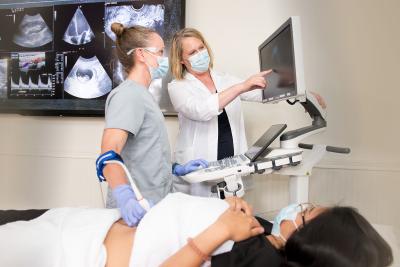 Expand Image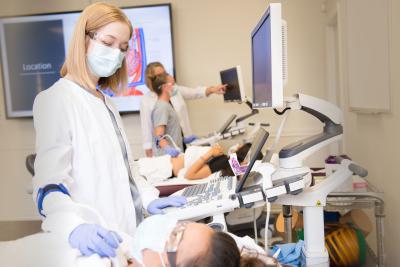 Take the First Step Toward Your Career in Sonography
Are you ready to make a difference in the lives of others? Start your sonographer training at AdventHealth University. Our program graduates have gone on to have exciting medical sonographer careers in general-vascular and cardiovascular sonography.