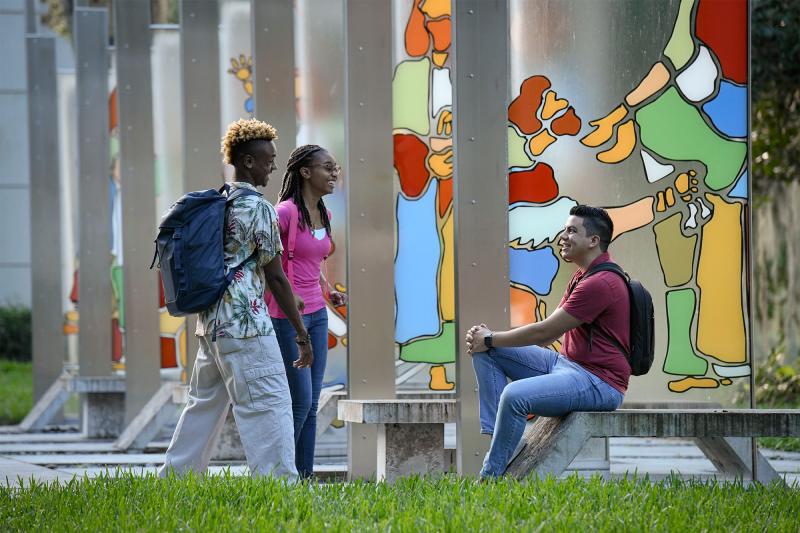 Student Life: Make It Your Own
At AdventHealth University, we believe successful students are active students. That's why you'll find many opportunities to engage in campus life – from participating in events on campus to joining professional organizations or celebrating your faith with Campus Ministries, there's something for everyone at AHU.
Learn more about Student Life at AHU and discover activities that will help you enjoy a fulfilling and rewarding student career.
Campus Ministries and Student Support
As a faith-based university and organization, our Campus Ministries program is vital to campus life. They organize engaging and fun student activities, like weekly bowling nights and regular get-togethers. Get involved on campus and make new friends with our Campus Ministries team – and many of our weekly and annual events, including the ones listed below.
And remember, if you have any questions about our student events, stop by Campus Ministries, located at The Office of Mission at the Andersen House. You may run into other students enjoying the back porch and amazing view of the lake – or taking advantage of quiet time in our study room. Or you can pray with a Campus Chaplain, who are also located in the Anderson House.
Annual Spring Picnic
Every Spring we cancel classes for one afternoon to gather together outdoors. Students, faculty and staff enjoy lunch before the departments engage in friendly competition and a chance to win the coveted Spring Picnic Trophy.
1 items. To interact with these items, press Control-Option-Shift-Right Arrow.
Clubs and Organizations
Networking with your peers can help ensure your academic success.  In our clubs and organizations centered around our academic programs, you can share your interest and ambitions with other like-minded students, while supporting each other as you pursue your academic and career opportunities.
5 items. To interact with these items, press Control-Option-Shift-Right Arrow
Experience Student Life for Yourself
Find your higher purpose and passion when you pursue your career goals at AHU. Our competitive and engaging programs will help you achieve your dreams, and our active campus life will ensure you have fun while doing it!