A Comprehensive Guide to Personal Protective Equipment (PPE)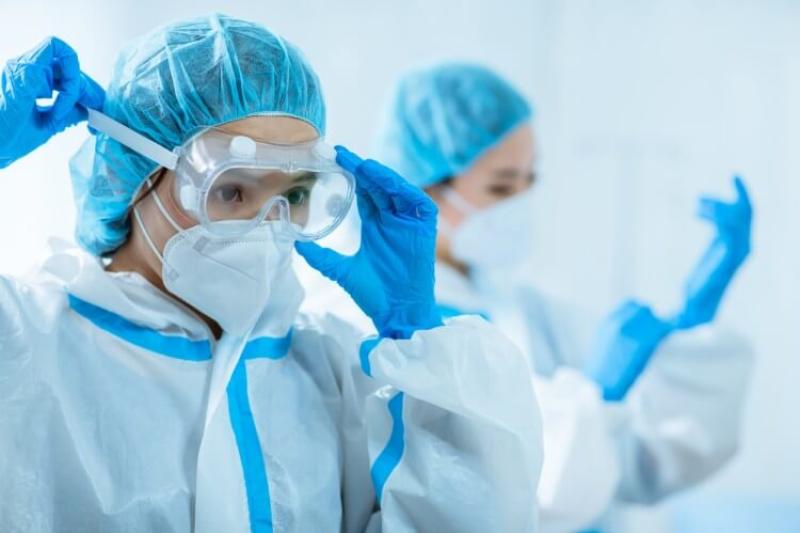 Throughout the COVID-19 pandemic, the risk to healthcare workers has skyrocketed. According to Massachusetts General Hospital, "Compared with the general community, frontline health care workers had an 11.6-times higher risk of testing positive [for COVID-19] and those who reported that they had inadequate access to PPE had a 23% higher risk."
The U.S. Food and Drug Administration (FDA) states that "when used properly, Personal Protective Equipment (PPE) acts as a barrier between infectious materials such as viral and bacterial contaminants and your skin, mouth, nose, or eyes."
What is personal protective equipment (PPE)?
The National Institute for Occupational Safety and Health (NIOSH) Personal Protective Equipment Program, a Centers for Disease Control and Prevention (CDC) program, describes PPE as the "technical methods, processes, techniques, tools, and materials that prevent work-related injury, illness, and death."
Examples of PPE include the following:
Masks and face shields
Respirators
Gloves
Fall protection and harnesses
Full-body suits
Helmets
Goggles
Work boots
In a healthcare setting during the pandemic, the Occupational Safety and Health Administration (OSHA) requires "healthcare workers to use proper PPE when exposed to a patient with suspected or confirmed COVID-19 or other sources of SARS-CoV-2."
PPE for healthcare workers and employers consists of gloves; gowns; face protection (such as a face shield); and NIOSH-certified, disposable N95 filter facepiece respirators.
One form of PPE that professionals in every industry currently use is a mask.
Even when the world isn't dealing with the widespread impact of a pandemic, the use of personal protective equipment (PPE) is important in every workplace setting because it helps prevent injuries, illnesses, and deaths.
The Importance of PPE
Professionals in every occupation face varying levels of risk of becoming injured or falling ill.
OSHA describes how, on a regular basis, "these injuries and illnesses may result from contact with chemical, medical, radiological, physical, electrical, mechanical, or other workplace hazards."
To ensure workplace safety, different organizations establish regulations according to OSHA standards.
Here are some proactive tips about managing PPE in all types of work environments, according to "The Best Way to Manage PPE for Employees."
Step 1: Physically remove the hazard from the workplace. If a hazard, such as dangerous equipment, has been causing multiple injuries, a manager should remove it.
Step 2: Replace the hazard with a safer substitute. If workers on a construction site are getting injured because of a specific tool, the manager should substitute the tool for a safer, more effective one.
Step 3: Identify a way to complete the job without the hazard. Managers can look into alternatives that avoid the hazard altogether.
Step 4: Ensure that workers have the necessary PPE to complete the job without getting injured.
PPE looks different in various settings. While healthcare workers might wear face shields and gowns, construction workers might wear helmets and work boots.  However, PPE is equally important in all settings, because it can minimize the risk of employees becoming fatally injured due to a hazard.
The Importance of PPE in the Workplace
For individuals in leadership positions, developing an effective PPE management plan is essential.
Before creating a PPE plan, managers should consider their goals for their work environments. Some goals should include the following:
Protecting workers
Complying with federal, state, and regional regulations
Adhering to company guidelines
Understanding what's technically feasible in the workplace
Adhering to the budget
Creating a PPE Management Plan
According to Ready.gov, managers should create a risk assessment to "identify potential hazards and analyze what could happen if a hazard occurs." Having a risk assessment allows managers to determine the hazards that can impact a large-scale PPE management plan.
Hazards can include the following:
Natural disasters, such as a hurricane, a flood, or an earthquake
Power outage
Hazardous material spill
Water, gas, or sewage issue
Technology issue (software or hardware)
When creating a risk assessment report, managers should assess the following:
Who's at risk?
What parts of the building or physical workplace can be compromised?
What supply chain planning and issues can occur regarding specific tools or necessary equipment?
What systems are at risk?
How will a hazard impact the surrounding environment?
How will this create a financial setback?
Will we lose customers, and can we face a lawsuit?
Creating a risk assessment report doesn't eliminate the need for PPE. On the other hand, it helps managers understand when they need certain tools and when they need to take additional measures. Workers should use some forms of PPE, particularly a mask, at all times during the COVID-19 pandemic.
Implementing a PPE Management Plan
Managers have several things to consider when implementing a PPE plan.
After selecting the appropriate PPE plan for their companies or organizations, managers should ensure that all employees are properly educated about the new tools or equipment and trained to use them.
Leaders should be prepared to provide technical tools and equipment for their employees. They should also offer training and development regarding how to effectively use the tools and equipment.
Overseeing and maintaining the workplace PPE plan is another important aspect of a manager's job. Forbes argues that as regards the importance of personal protective equipment, leaders need to assess the behavioral needs of their employees and the technical needs of their work environments.
On an emotional level, managers can help alleviate workplace burnout and eliminate unnecessary stressors for their employees. Improving the work-life balance of employees increases workplace productivity and worker morale.
Managers also lead by example. They can model ways to use physical and emotional protection in the workplace. If they aren't using equipment properly or have a poor attitude about using necessary tools, their behavior may affect their employees negatively.
All these factors influence whether a PPE plan is effective.
The Purpose of PPE in Healthcare
Providing PPE for healthcare employees is a legal requirement, according to the FDA. OSHA ensures "safe and healthful working conditions for working men and women by setting and enforcing standards and providing training, outreach, education, and assistance for workers who could be exposed to blood or other infectious materials (such as bloodborne pathogens)."
The CDC provides a helpful guide for how healthcare managers can implement PPE standards in a healthcare setting.
The CDC says that "patients with confirmed or possible SARS-CoV-2 infection should wear a face mask when being evaluated medically" and that "healthcare personnel should adhere to Standard and Transmission-based Precautions when caring for patients with SARS-CoV-2 infection."
The CDC also provides a list of steps for how to effectively and safely put on PPE gear:
Assemble the PPE gear.
Apply hand sanitizer.
Put on an isolation gown.
Put on an N95 filtering facepiece respirator or face mask.
Put on a face shield or goggles.
Put on gloves.
After interacting with a patient or multiple patients with COVID-19, a medical professional should remove the PPE in reverse order and perform hand hygiene after removing everything.
Optimizing PPE supplies is an essential responsibility of healthcare managers. Ensuring that the medical staff and frontline workers at a medical facility have the proper equipment is essential, especially given the current, ongoing shortage of important supplies.
Resources for Healthcare Managers
Healthcare managers interested in current research about PPE in healthcare can refer to the following studies:
Healthcare Management and the Importance of Personal Protective Equipment
The effects of COVID-19 have demonstrated the importance of personal protective equipment in healthcare settings and other workplaces. Healthcare managers, among other industry leaders, have implemented regulations about using PPE — such as wearing masks, face shields, and gowns and regularly practicing hand hygiene — to help prevent the spread  of COVID-19.
Understanding how to create and implement a PPE management plan is an essential skill for professionals in leadership roles. Learn more about how to prepare your employees and work environment for health hazards.
Additional Resources:
Canadian Center for Occupational Health and Safety, Designing an Effective PPE Program
Recent Blogs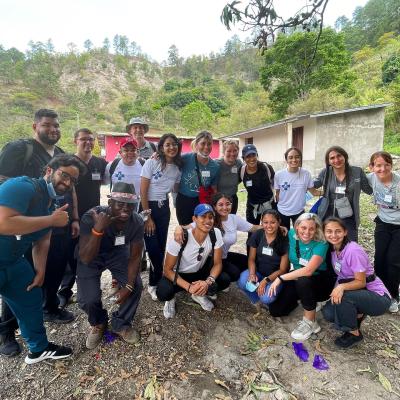 Blog
Visiting underdeveloped areas of the world are so much more than a graduation requirement for our students.