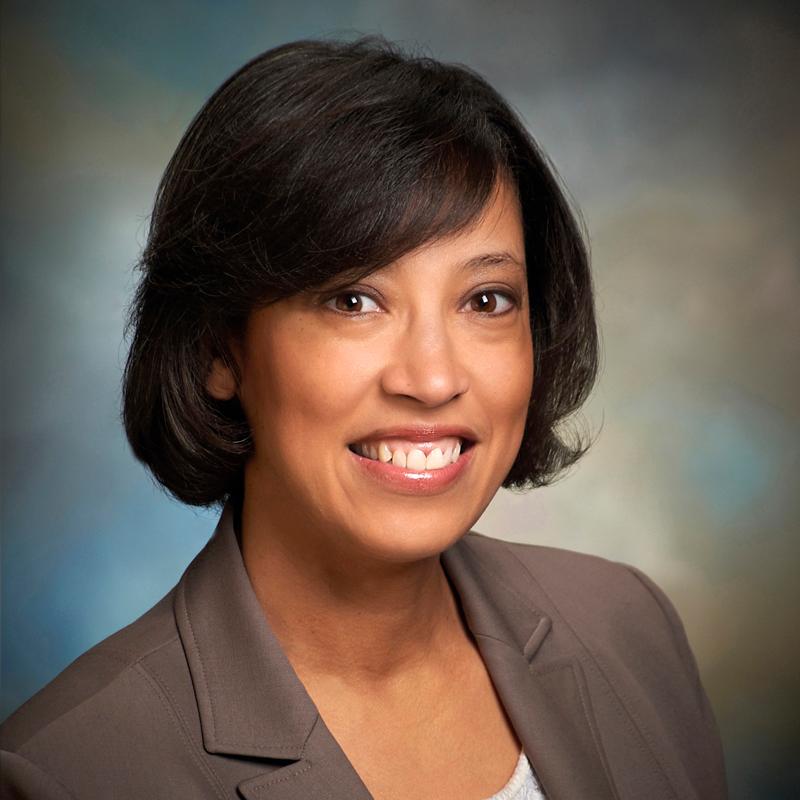 About
Arelis E. Diaz
1 items. To interact with these items, press Control-Option-Shift-Right Arrow
Biography

Mrs. Arelis Diaz is director of the Office of the President for the W.K. Kellogg Foundation in Battle Creek, Michigan. In this role, she supports foundation efforts to promote thriving children, working families and equitable communities.

Diaz oversees operations within the office of the President. She also is responsible for identifying and nurturing opportunities for affecting positive systemic change within communities, and executing programming efforts that are aligned with the organizational direction. She leads WKKF's corporate responsibility efforts and special initiatives of the president and CEO, on behalf of the organization.

Arelis joined the foundation in December 2010 as a program officer working with the Education and Learning and Family Economic Security teams. She managed and monitored a portfolio of PK-12 educational grants, providing technical assistance to grantees on model development, partnership negotiations, leadership capacity building and coaching. In this role, she also led the PK-12 education strategy in WKKF priority places of New Mexico, Mississippi, as well as Grand Rapids and Battle Creek in Michigan. Some of her notable accomplishments include forming a coalition of grantees to focus on the accreditation system that will impact teacher preparation around the strategic areas: cultural and linguistic needs, family engagement, equity and early childhood. Furthermore, she formed strong collaborative networks within the education work, and developed cross-system networks among various strategies and approaches to increase the educational success and stability of families. In 2015, Arelis moved to the office of the President as program officer and in 2018 transitioned to the role of director.

Prior to joining the foundation, Diaz had a 15-year career with the Godwin Heights Public Schools in Wyoming, Michigan, serving most recently as the assistant superintendent for curriculum and instruction and human resources director. Other earlier positions include director of curriculum and instruction, principal of North Godwin Elementary, ESL/foreign language director and bilingual/ESL elementary teacher. Diaz transformed academic achievement at the district and propelled it into educational excellence. Diaz and the district have received state and national recognition for successfully closing the achievement gap for children of poverty.

Diaz is the recipient of several honors, including the 2009 Dispelling the Myth Award from the Education Trust in Washington, D.C.; the 2007 MASB Education Excellence Award for the Parents ARE Teachers early childhood literacy program for ELL parents; and the Herman W. Coleman Human Relations Award.

She holds a master's degree in K-12 educational administration from Michigan State University and a bachelor's degree in elementary education with bilingual endorsement from Calvin College. She is currently pursuing a Ph.D. in K-12 educational leadership from Western Michigan University.

The W.K. Kellogg Foundation (WKKF), founded in 1930 as an independent, private foundation by breakfast cereal innovator and entrepreneur Will Keith Kellogg, is among the largest philanthropic foundations in the United States. Guided by the belief that all children should have an equal opportunity to thrive, WKKF works with communities to create conditions for vulnerable children so they can realize their full potential in school, work and life.

The Kellogg Foundation is based in Battle Creek, Michigan, and works throughout the United States and internationally, as well as with sovereign tribes. Special attention is paid to priority places where there are high concentrations of poverty and where children face significant barriers to success. WKKF priority places in the U.S. are in Michigan, Mississippi, New Mexico and New Orleans; and internationally, are in Mexico and Haiti..