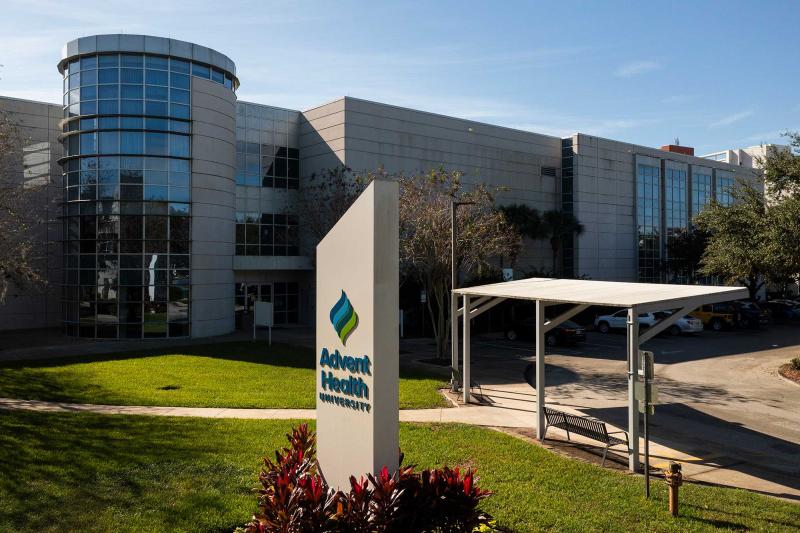 Our Location
AdventHealth University is located between Lake Winyah and Lake Estelle, east of AdventHealth Orlando.
To reach campus, take the I-4 Princeton Street exit, drive east two blocks, north on Orange Avenue to the Hospital, turn right on King Street and follow the signs to campus.
Main Campus Address
671 Winyah Drive, Orlando FL, 32803-1226
Parking Address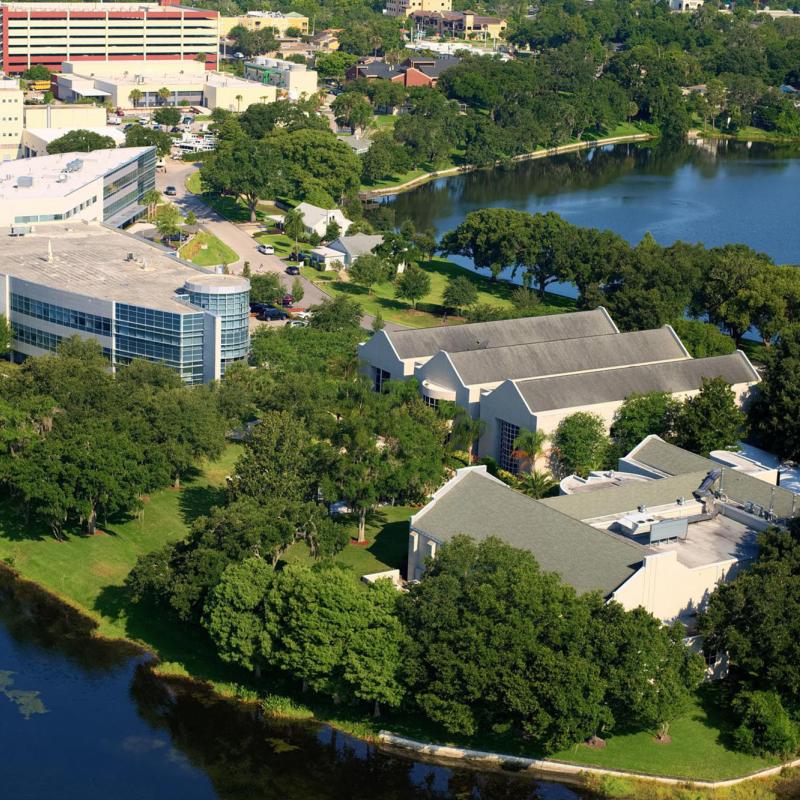 Towing of Unauthorized Vehicles
Cars parked illegally on campus or on student housing property will be ticketed and may be booted or towed. Any fines not paid to the Business Office within 30 days will be doubled and added to the student's account. The associated funds will be donated to the Adventist University Grace Fund.
After normal business hours (8:00 a.m - 4:30 p.m.), cars may be towed by Links Towing ( Call407-896-0813).
Need help finding where to park? Call the Vice President of Operations' office at Call407-303-9372 for assistance.
SunRail Commuter Train
The SunRail commuter rail line runs right through the heart of Orlando. A train stop is located just outside campus at AdventHealth Orlando on East Rollins Street, making the daily commute or exploring the city easier than ever before. Map, schedule, and fares can be found at sunrail.com.