Educational Offerings Expand to Include Certificate Program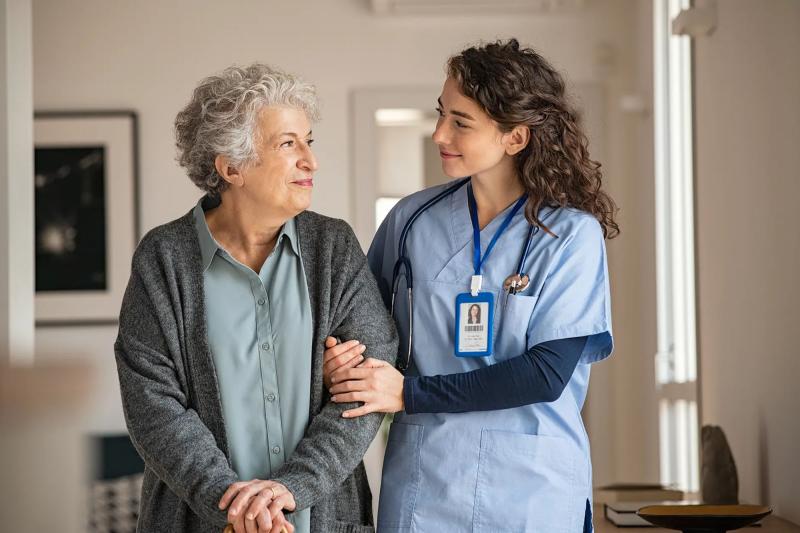 AdventHealth University is pleased to begin offering 20 certificates in high-demand health care, information technology and project management fields.
"At AdventHealth University, we know that achieving one's ambitions and full potential are a tremendous commitment and continuing journey," said Deena Slockett, EdD, RT(R)(M), interim provost and senior vice president of operational strategy and learning at AdventHealth University. "We offer robust degree programs at associate, baccalaureate, master and doctoral levels, and we are thrilled to add an array of industry certifications as further entry points into a meaningful and rewarding career."
Popular health care certifications include Physical Therapy Aide, Medical Scribe, and Personal Trainer and Nutrition Coach.
Courses are online and self-paced, and students have access to workforce training specialists and advisors. Programs run 12 to 33 weeks – much less time than a comparable degree program at a community college - and require a high school diploma or GED. Courses that require clinical training for completion may take place through AHU's affiliation with the world-class care at AdventHealth.
Certificates are earned through issuing authorities, such as the American Medical Certification Association and the National Academy of Sports Medicine.
AHU's certificate programs are one viable solution to recent labor shortages in Central Florida and throughout the U.S.
"AdventHealth University is committed to playing a vital role in the workforce pipeline," said C. Josef Ghosn, EdD, FACHE, AdventHealth University president. "Our mission is to develop highly skilled professionals who are work-ready from Day One."
Course tuition ranges from $2,000 to $14,000 and includes certification exams and any e-books.
To learn more or register, visit https://workforce.ahu.edu.
Recent News
Academics

Three AHU Students become the first from AHU to receive scholarships from the Hispanic Heritage Scholarship Fund.

Academics

A list of the students who earned academic honors during the Summer 2023 trimester.

Academics

AdventHealth University is pleased to welcome Karen Benn Marshall, EdD, MS, as Provost.