9 More Inspiring Quotes About Nursing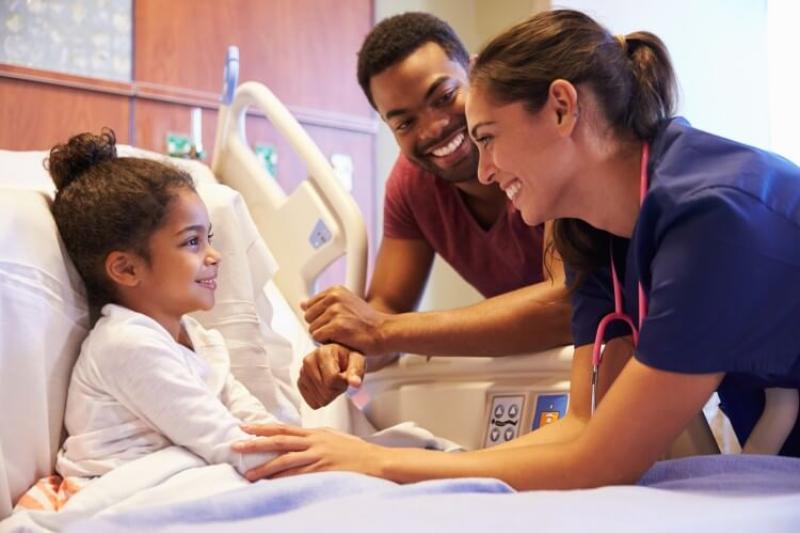 Nurses are heroes on the front lines of health care. Not surprisingly, many historical quotes sing their praises. We received such a great response to our previous post, 8 Inspirational Quotes About Nurses, that we decided to follow it up with nine more.
"To do what nobody else will do, in a way that nobody else can do, in spite of all we go through, that is to be a nurse". - Rawsi Williams
Rawsi Williams was an African-American nurse who worked with the Tuskegee Airmen, a squadron of black military aviators in the United States. She served as their flight nurse. In 1991, she received the Black Nurses Association's Living Legacy Award, and in 1995 she became the first African-American inducted into the American Academy of Nurse Practitioners.
"Nurses are angels in disguise." - Unknown
Nurses truly are a blessing in disguise. They provide support and love to those who need it the most, are selfless and kind, have an enormous heart, and are strong-willed individuals who put others before themselves.
"Constant attention by a good nurse may be just as important as a major operation by a surgeon." - Dag Hammarskjold
A famous Swedish economist and diplomat, Dag Hammarskjold served as the second Secretary-General of the United Nations and helped develop the basis for UN peacekeeping operations across the world. Here he succinctly sums up just how important nurses are.
"A nurse will know." - Unknown
When it comes to knowing a patient's needs, nurses are experts in providing personalized care. Nurses are fiercely resourceful and often build strong relationships with their patients. They work on the front lines of health care and often know when something is amiss.
"Nurses are the heart of healthcare." - Unknown
Nurses care for patients day in and day out and are always there to lend a hand or make a kind gesture. They are truly the front line heroes of health care.
"There is no greater contribution than to help the weak." - Walt Whitman
Walt Whitman was an American poet and writer born in 1819, in New York. He worked for the New York Daily Times as a journalist. His work is characterized by its free-flowing verse and its use of American vernacular.
His wisdom speaks volumes about the work nurses and other healthcare providers do to build strength in those who are weak.
"Nursing is an art: and if it is to be made an art, it requires an exclusive devotion as hard a preparation, as any painter's or sculptor's work; for what is the having to do with dead canvas or dead marble, compared with having to do with the living body, the temple of God's spirit? It is one of the fine arts: I almost said the finest of fine arts." - Florence Nightingale
Best known as the founder of modern nursing, Florence Nightingale helped reform hospitals of the time with her insight and hands-on experience during the Crimean war of 1853. Here she eloquently compares nursing to the "finest of fine arts."
"Cure sometimes, treat often, comfort always." - Hippocrates
Hippocrates was a Greek physician who lived in 4th century BC. He is considered one of the most influential figures in the history of medicine and is often referred to as The Father of Medicine.
The Nightingale Pledge is a modified version of the Hippocratic Oath for nurses created by Lystra Gretter and a Committee for the Farrand Training School for Nurses in Detroit in 1983. Although the Nightingale Pledge itself has been modified throughout the years, it still retains core tenants of the original Hippocratic Oath.
"The trained nurse has become one of the great blessings of humanity, taking a place beside the physician and the priest." - William Osler
William Osler was a Canadian physician who helped create the foundation of the discipline of internal medicine and was also instrumental in developing the system of clinical medical education that continues to this day. He was one of the founding professors of Johns Hopkins Hospital and its School of Medicine, considered to be the founding institutions of modern American medicine and the birthplace of numerous famous medical traditions including rounds, residents, and house staff.
From these inspirational nursing quotes, we hope you feel confident, ready, and proud of your chosen profession. Nurses are an essential part of society, and we love them for it. If you're considering a career in nursing, discover how AdventHealth University can help with our Bachelor of Science in Nursing program and online Bachelor of Science in Nursing (RN-BSN degree.
Recommended Readings
8 Inspirational Quotes About Nurses
Tips for Registered Nurses Applying to Nursing School
Registered Nurse Responsibilities
Sources
50 Best Nursing Quotes to Make You Laugh, Cry and Feel Proud of What You Do
80 Nurse Quotes to Inspire, Motivate, and Humor Nurses
Related Pages
Bachelor of Science in Nursing
Online Bachelor of Science in Nursing (RN-BSN)