Why Nursing? 7 Great Benefits of Being a Nurse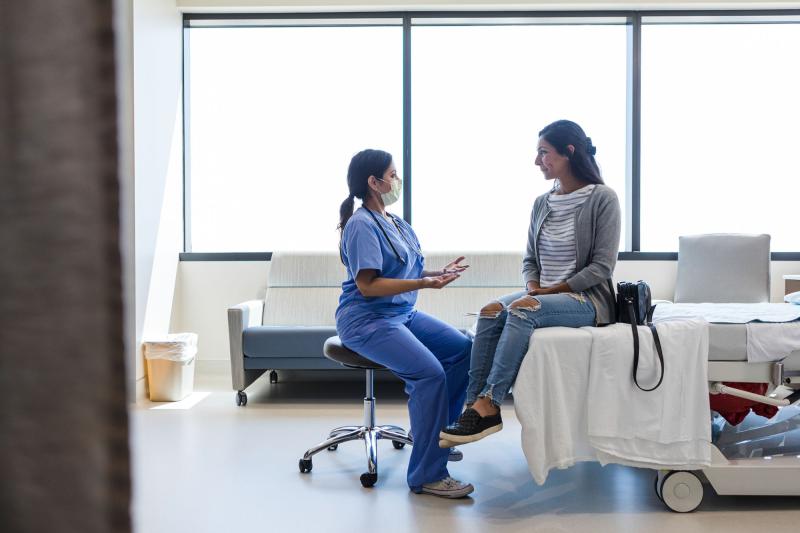 Nursing is the perfect fit if you're looking for a rewarding career that will keep you engaged and connect you with peers. Nursing has changed dramatically in recent years, and it still offers many benefits to today's nurses. Let's take a look at why nursing appeals to so many people.
You're a Helping Hand in People's Lives
As a nurse, you're the backbone of our health care system. You provide comfort and support to patients and their families as they recover from illness or injury, manage chronic illnesses, and live with disabilities. Nursing allows you to help people feel better about themselves — and that's a powerful benefit of being a nurse!
You're Always In Demand
As a nurse, you'll always be in demand with employment opportunities in numerous settings, including hospitals, doctor's offices, clinics, schools, and more. At each facility, there are always going to be sick people who need care, and nurses are the ones who provide that care. In fact, as our population ages, more nurses will be required as well.
Room For Advancement
As a nurse, you are in an excellent position to move up the ranks and advance your career. You can work your way up to management—you might even become an administrator! Or you could move into another specialty like palliative care, hospice, or flight nursing. There are many different kinds of nurses who do different jobs all over the country, and it's not unusual for nurses to explore new opportunities.
You Can Specialize and Build On Your Nursing Degree
Nurse practitioners: If you're interested in caring for patients and other medical professionals, becoming a nurse practitioner is a great option. Nurse practitioners can diagnose and treat common illnesses, prescribe medications, perform procedures such as minor surgeries and draw blood samples. Nurse anesthetists: These highly specialized nurses provide anesthesia to patients undergoing surgery or other invasive procedures. They administer the drugs that block pain during surgery so that patients remain calm and relaxed throughout their experience. Nurse midwives: Certified nurse midwives work in tandem with health care providers on pregnancy guidance, childbirth, and postpartum care. In addition to providing support during labor and delivery, they may also help pregnant women with nutritional counseling or behavioral situations related to substance abuse or domestic violence. Clinical nurse specialists: These highly trained professionals focus on specific aspects of medicine, such as geriatrics or mental health nursing, while working under the supervision of a physician at a clinic, hospital, or other healthcare facilities.
The Nursing Community is Supportive
The nursing community is one of the most supportive and welcoming communities in the world. Nurses are always there for each other when it comes to their careers, personal lives, and even their families. The reason this is so important is because healthcare professionals often have long hours and demanding schedules. They also deal with stress on a daily basis due to how much responsibility they carry. Because these professionals deal with so much on a regular basis, they need support from other people—especially other nurses who can relate to what they're going through.
A Nursing Career Will Keep You Engaged
Nurses have a great deal of autonomy, which means you'll be able to work your own hours and use your own training to make decisions about how to handle patients' needs. This can be both empowering and stressful—The ability for nurses to be trusted with making independent decisions about a patient's care has been shown to have a variety of benefits on job satisfaction, patient outcomes, and overall well-being for those in the nursing field.
Nursing is an Important Part of Health Care
In today's world, where access to health care tends to sometimes be challenging to access, nurses are one of the few people available 24/7/365 (or close enough) in case someone gets sick or injured. As such, they're extremely important members of society who play an integral role in helping patients recover from illness or injury while ensuring their general well-being. There are many reasons becoming a nurse is a great choice for anyone looking to start their career. The field is growing, there are multiple specialties to choose from, and you can have an impact on people's lives every day. You also get to work with other nurses who share your passion and build lifelong friendships. Discover how Advent Health University can help jumpstart your nursing career with our Bachelor of Science in Nursing program and online Bachelor of Science in Nursing (RN-BSN) degree.
Recommended Readings
Tips for Registered Nurses Applying to Nursing School
BSN vs MSN: Deciding the Right Path for You
Registered Nurse Responsibilities
Sources
15 Advantages of a Nursing Career
10 Benefits to Pursuing a Career in Nursing
Related Pages
Bachelor of Science in Nursing
Online Bachelor of Science in Nursing (RN-BSN)